Newsboys' Home
Today in Found in the Archives we take a look at An Account of the Newsboys' Home, New Orleans, LA.
The small pamphlet, available in Special Collections and Archives and online at the Louisiana Digital Library, details the life of the some of the young boys working on the streets on New Orleans in the late nineteenth century.
As strange as it may seem now, these often homeless children were fixtures on the streets when the pamphlet was published was in 1899. Written by Rev. A.C. Porta, S.J., the Account begins:
"Of the many creatures we see around us endowed with the power of locomotion, there is none whose nature is so little known as the barefooted, flitting, noisy, ubiquitous newsboy. To the casual observer he is a compound of cat and monkey, with a strong admixture of quicksilver. In the opinion of many the newsboy has no father, no mother, no brothers, no sisters,  no cousins, no friends, no particular home…Alas! the want of a home and the lack of friends are but too often sad undeniable facts. "

Rev. Porta described a well appointed refuge for the children, managed by the Sisters of Mercy and located at what is now 324 Picayune Place. Featuring a "beautiful" chapel, large gymnasium, clean kitchen and tidy dormitories, the home provided to the newsboys also offered two hours a day of schooling.
The Account strives to be lively and quotes the newsboys at length, attempting to recreate their style of speech. One intriguing section describes a band the children had assembled:
"What are you doing here?" I asked one of them. "We was listenin' ter de 'Spasm Band,' Fawder," he answered pointing to the boys on the bench. "'Spasm Band!" I exclaimed. "And what is that?" "Oh! It's dem fellers who has got introoments made wid soap and cigar boxes, and mouf harmonica and tamboureen, and was givin' us a concert."
[The Spasm Band was  apparently well known in  the city. See this blog post for more information.]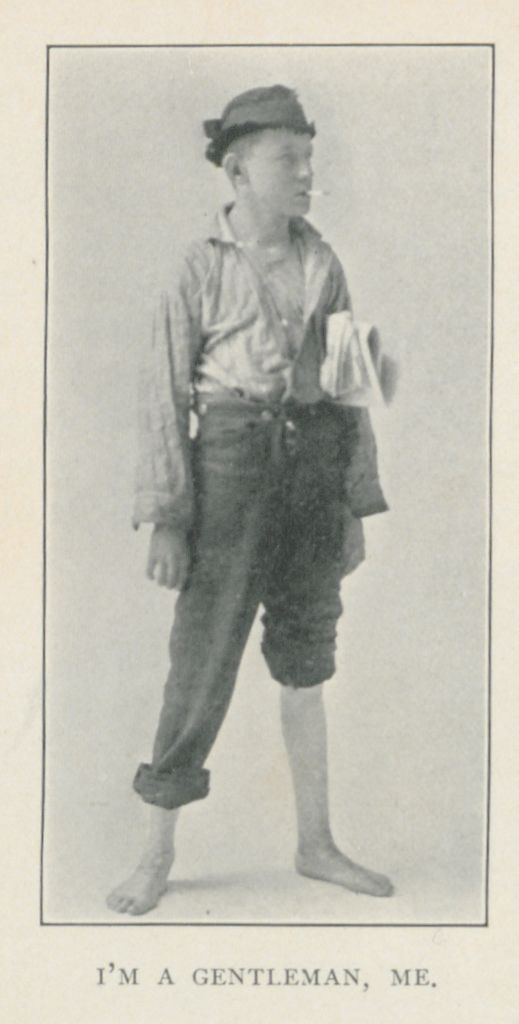 The Newsboys' Home closed it's doors in 1917, but you can read the account anytime at the Louisiana Digital Library or in person in Special Collections & Archives. Located on the third floor of Monroe Library, we are open for research and quiet study Monday-Friday, 9:00-4:30.
____
Found in the Archives is a recurring series of crazy cool stuff found in the Monroe Library's Special Collections & Archives.