#howtotuesday: Speak New Orleanian
New to town? You will find that New Orleanians have a unique way of speaking, and it can sometimes take some getting used to. Today's Found in the Archives is here to help.
First things first: How to pronounce New Orleans. For the "correct" way, let us turn to the The Yat Dictionary by Christian Champagne.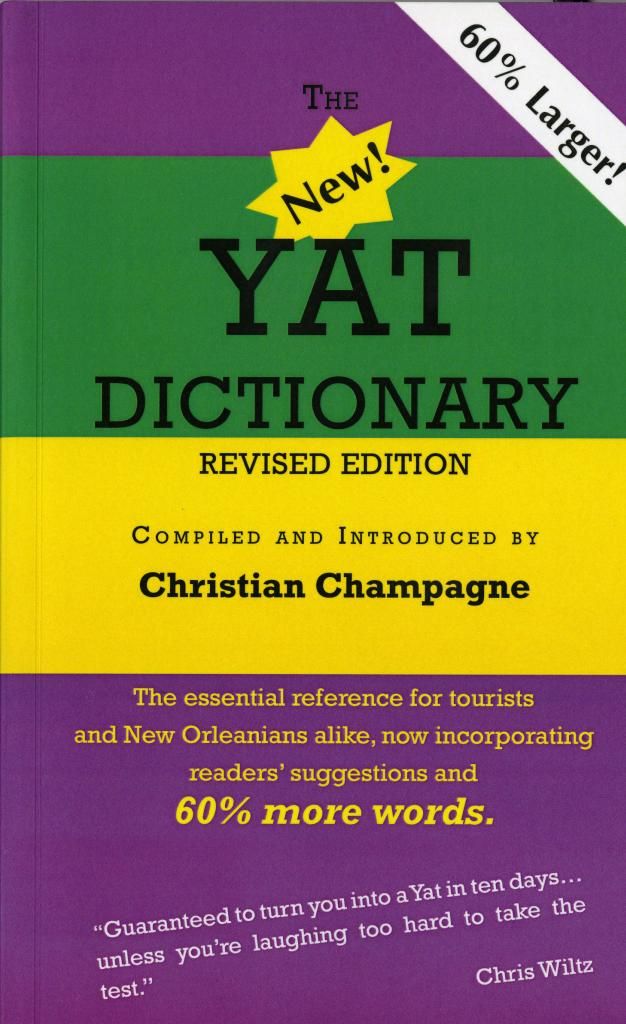 It may be useful to review "Actual Dialogue Heard of the Streets of New Orleans" by consulting F'Sure! published in 1978 by New Orleans cartoonist Bunny Matthews.
And last, but certainly not least, every New Orleanian should watch "Yeah You Rite!" , a gloriously 1980s documentary on the variety of New Orleans accents and dialects. The Monroe Library has a DVD copy you can check out. But in the meantime, enjoy dis lagniappe, dahlin'! 

Found in the Archives is a recurring series of crazy cool stuff found in the Monroe Library's Special Collections & Archives.