#howtotuesday: Manage Muskrats
If you are anything like me, you haven't given a lot of thought to the muskrat. When it comes to local semiaquatic rodents, my mind goes immediately to the nutria, the much-maligned destroyer of our wetlands. But the Louisiana Department of Wildlife and Fisheries has given a lot of thought to the muskrat. In fact, sixty-five years ago they wrote the book on it.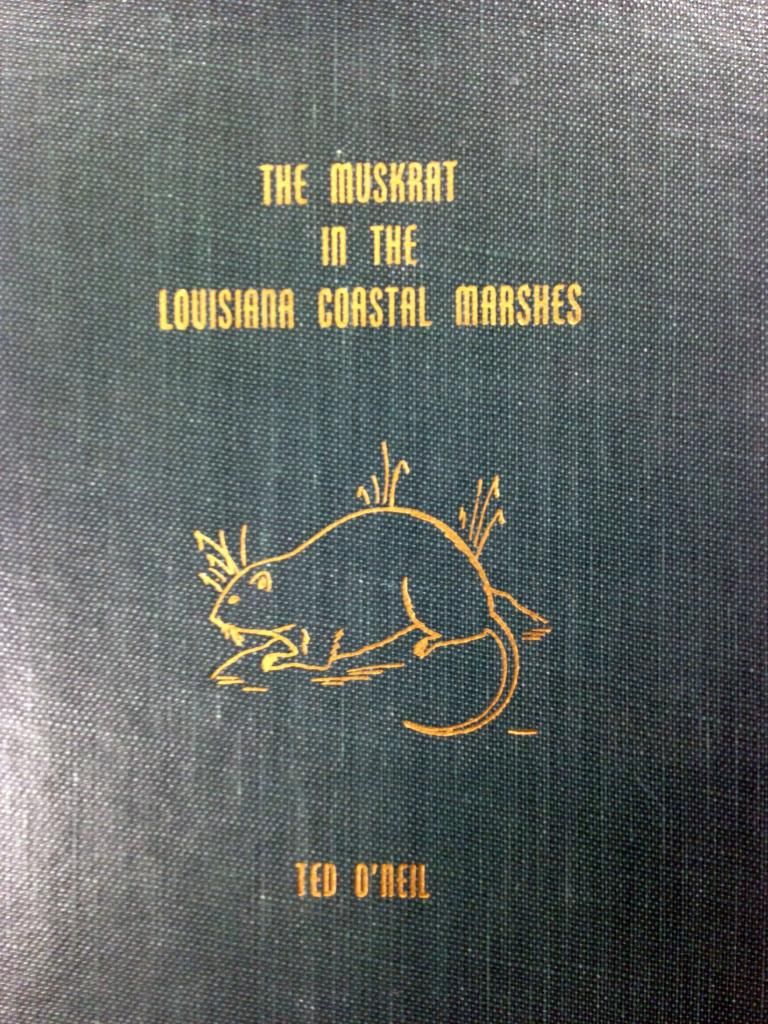 The Muskrat in the Louisiana Costal Marshes was published in 1949, and represents the work of a five-year study, conducted 1940-1945, into the "ecology, population trends…and managing and producing muskrats on the Louisiana coast."
It is a technical text, but does provide an interesting overview of the history of the animal in the state
As well as photographs of the fieldwork of the study
And of course, the elusive muskrat himself.
Found in the Archives is a recurring series of crazy cool stuff found in the Monroe Library's Special Collections & Archives.