19th Century Shipbuilding Scrapbook
Today Found in the Archives highlights the Arthur L. Freret Shipbuilding Scrapbook.  The scrapbook documents Mr. Freret's work in shipbuilding in the Sunderland area of the United Kingdom, Glasgow, Scotland, and Nantes, France. The scrapbook appears to have been compiled from 1866 – 1868.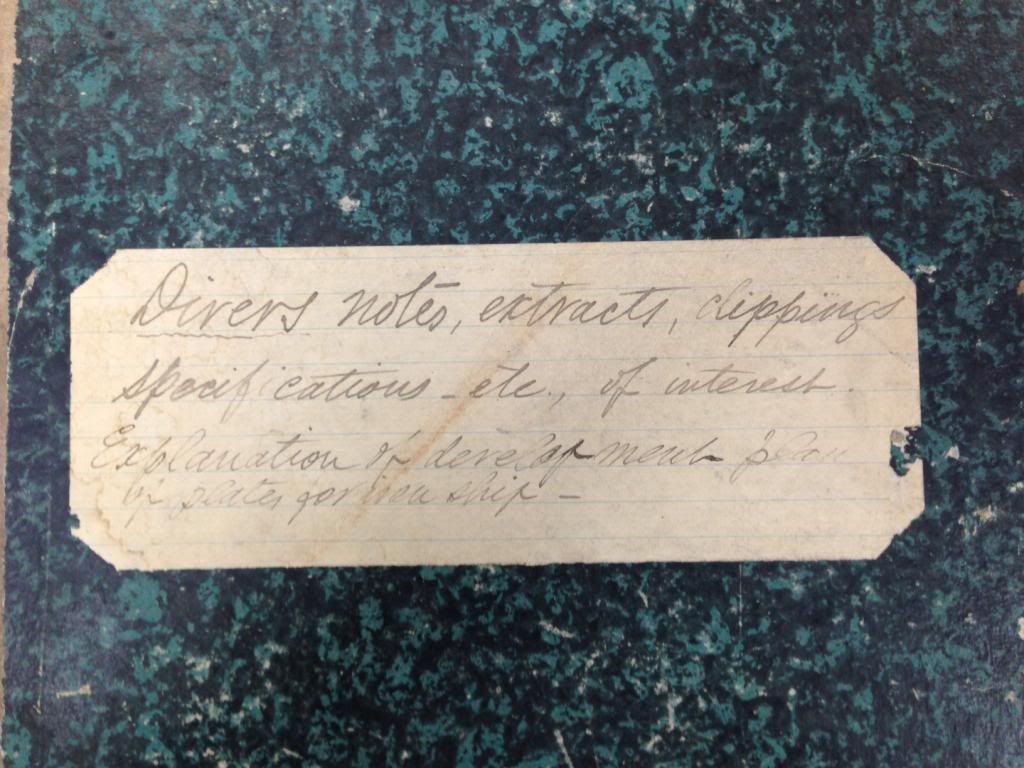 The scrapbook contains several publications, including a booklet titled, "A Short Description: Modern Floating Docks," by Clark & Stanfield of Westminster, England, as well as full page issues of The Illustrated London News and The Engineer, both published in London, England.
Additionally, the scrapbook contains hand written articles, graphs, plans, drawings, and experiment result tables referring specifically to the innovation of adding plating to the sides of iron ships.
"When I came thro Glasgow, in late fall of 1866, I got from a Danish friend, Mr. Ortman, head draught man of the Napier's Ship Yard, the tracings & notes, on "Development plan" of outside plating to Iron Ships.
This development plan was then, still in its infancy, & unknown in French yards, where I introduced it in 1867-
A. L. Freret"
The Freret Scapbook is written in French and English, and contains a carefully preserved record of one man's shipbuilding career. As always, it is yours for the viewing in the Monroe Library's Special Collections & Archives.
Found in the Archives is a recurring series of crazy cool stuff found in the Monroe Library's Special Collections & Archives.