#minibookmonday
Today's edition of #minibookmonday presents the The Poems of Ossian.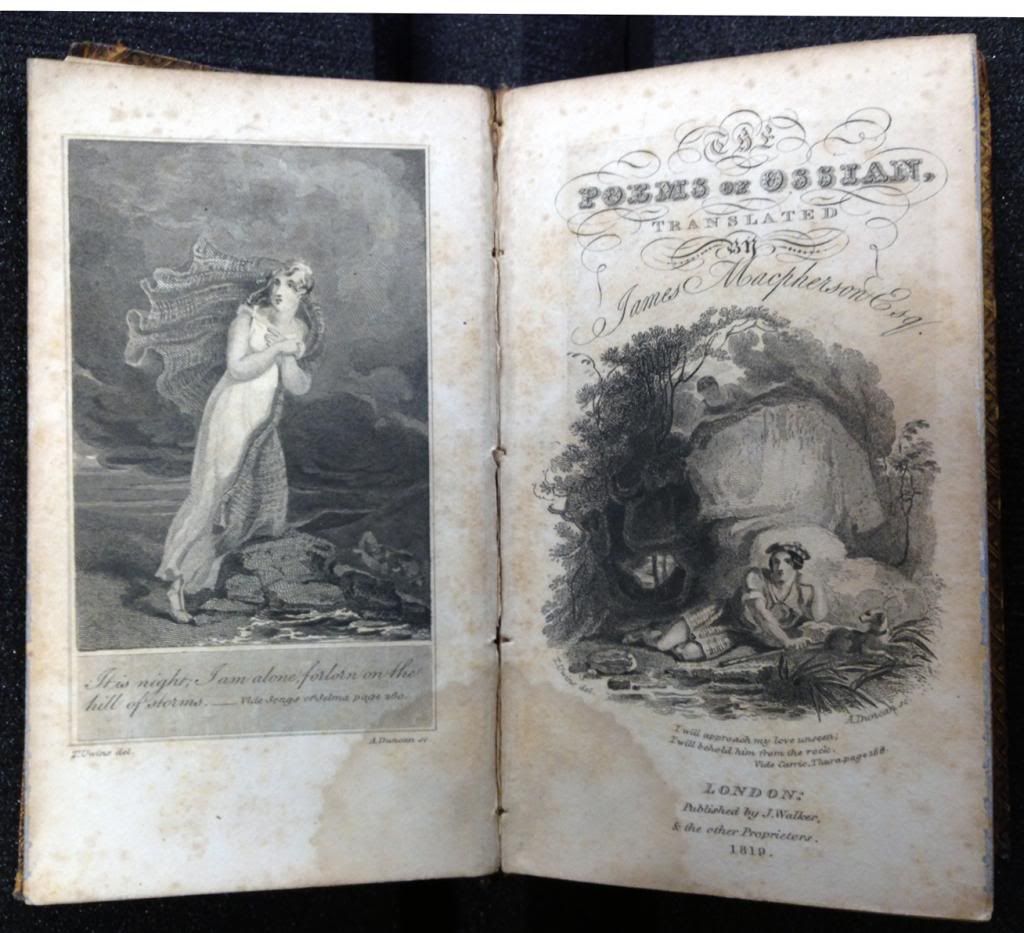 This tiny treasure, measuring 3 X 5 inches, was published in London in 1819.  It retains it's original ornate binding, and features a fore edge painting of horse-drawn carriage seen below. In it's time, this was clearly a finely crafted book.
The Poems of Ossian themselves are less clear. Said to have been "translated" by James MacPherson (1736-1796) from ancient Gaelic texts and the oral tradition of the Scottish Highlands, doubts about the authenticity of poems began shortly after their "discovery" and publication. The charge against the veracity of the poems was largely led by Samuel Johnson, and an official inquiry by the Scottish Highland Society in 1805 supported the notion that MacPherson himself was the author.  The controversy did not do much to dampen interest in the poems themselves, as evidenced by the production of the fine volume we feature today. Indeed, the controversy may have made the poems more popular. (Napoleon was said to be a fan of The Poems of Ossian, and to carry copies with him into battle.) Whatever the ethics of Macpherson's writings, The Poems of Ossian were  without a doubt widely read and influential on the Romantic period of the 19th century.
Bonus video: scholar Thomas M. Curley discusses his book Samuel Johnson, the Ossian Fraud, and the Celtic Revival in Great Britain and Ireland.
Found in the Archives is a recurring series of crazy cool stuff found in the Monroe Library's Special Collections & Archives.