#minibookmonday
Today's edition of #minibookmonday showcases The Life and Exploits of Robin Hood.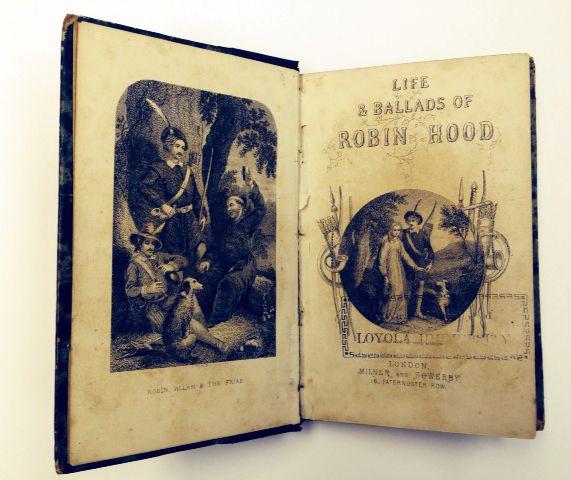 This small book, measuring only 3 X 5 inches, was published in London around 1860.  The nineteenth century mass-market publisher of this work, Milner and Sowerby, reproduced classic works of literature on the cheap, using inexpensive paper and producing small, pocket-sized books that sold thousands of copies in their day.  Perhaps due to their inexpensive, almost ephemeral nature, only a few copies of this small edition of The Life and Exploits of Robin Hood can be found in United States libraries today. The Monroe Library is one, so come and see this small swashbuckling tale for yourself!
Found in the Archives is a recurring series of crazy cool stuff found in the Monroe Library's Special Collections & Archives.