CISPES Papers Available
Special Collections and Archives is pleased to offer this spotlight on one of our recently processed collections: New Orleans-Southeast Regional Office of the Committee in Solidarity with the People of El Salvador (CISPES) Papers.
The Committee in Solidarity with the People of EL Salvador (CISPES) was founded in 1980 in response to the Civil War in EL Salvador (1980-1992). The U.S. government during the Reagan Administration supported the Salvadoran government and its military. CISPES was founded in support of oppositional guerrilla groups, particularly the Farabundi Marti National Liberation Front (FMLN), and its political representation, the Democratic Revolutionary Front (FDR).
The papers of the New Orleans-Southeast Regional CISPES chapter include correspondence, periodicals, reports, journals, newsletters, press clippings, publications, writings, and other printed material. The collection provides considerable information about CISPES in New Orleans and the U.S. from 1980-1996, with the bulk of materials from 1980-1987.
Over the years, CISPES formed coalitions in solidarity with other Central American groups, both secular and religious. Many publications of solidarity organizations are found in this collection, particularly as relates to US policy in El Salvador, Guatemala, Nicaragua, and Honduras. Also of note are numerous FBI documents on both the New Orleans and the National  CISPES office in Washington D.C., obtained by Ms. Ishee via the Freedom of Information Act.
The papers were donated by LaVaun Ishee. Ms. Ishee was a member of the Liberation Support Movement, the New Orleans Rainbow Coalition, and secretary for the People's Institute for Survival and Beyond. She was a registered nurse at Mercy Hospital in New Orleans from 1980-1994, and served as Coordinator of the New Orleans Southeast Regional chapter of the Committee in Solidarity with the People of El Salvador from 1982-1983 and 1984-1986. In 1981, LaVaun's husband Carroll left New Orleans and his studies at the Tulane School of Architecture to join the opposition to the U.S. backed Salvador government and its military in the El Salvador Civil War. In 1983, Carroll Ishee died in a helicopter attack on his camp. A decade later, LaVaun Ishee served on a medical-aid mission to El Salvador she coordinated with the assistance of Mercy Hospital. Ms. Ishee died in 1996.
The CISPES papers are available to researchers during our Reading Room hours. Please contact Special Collections and Archives for more information.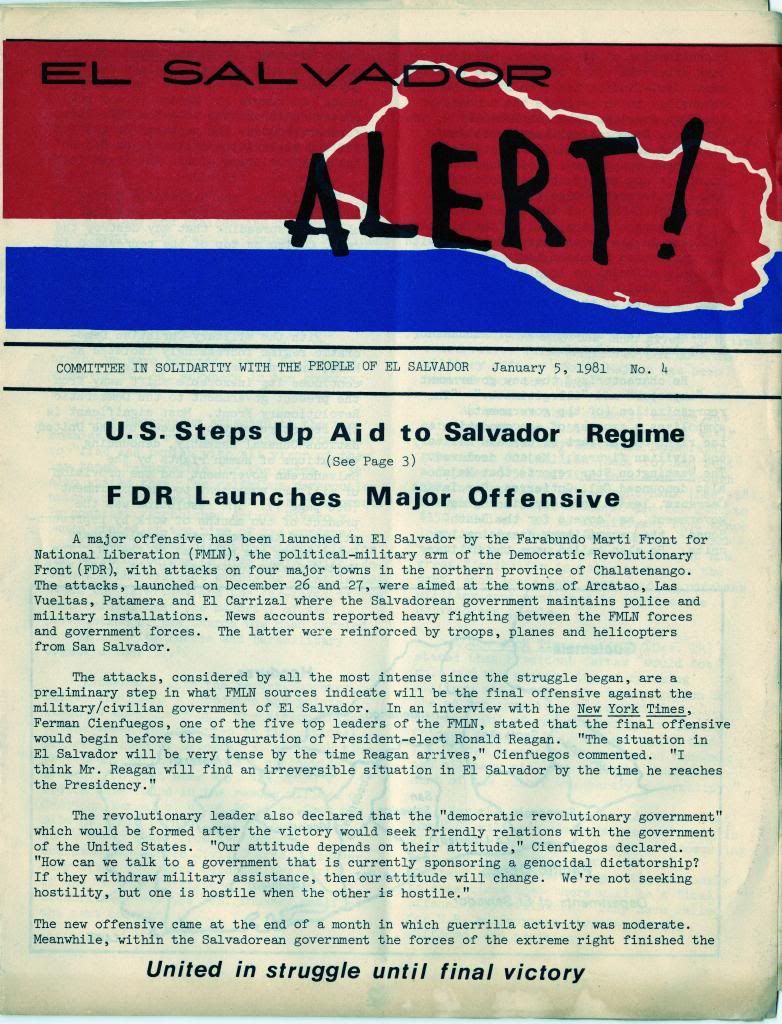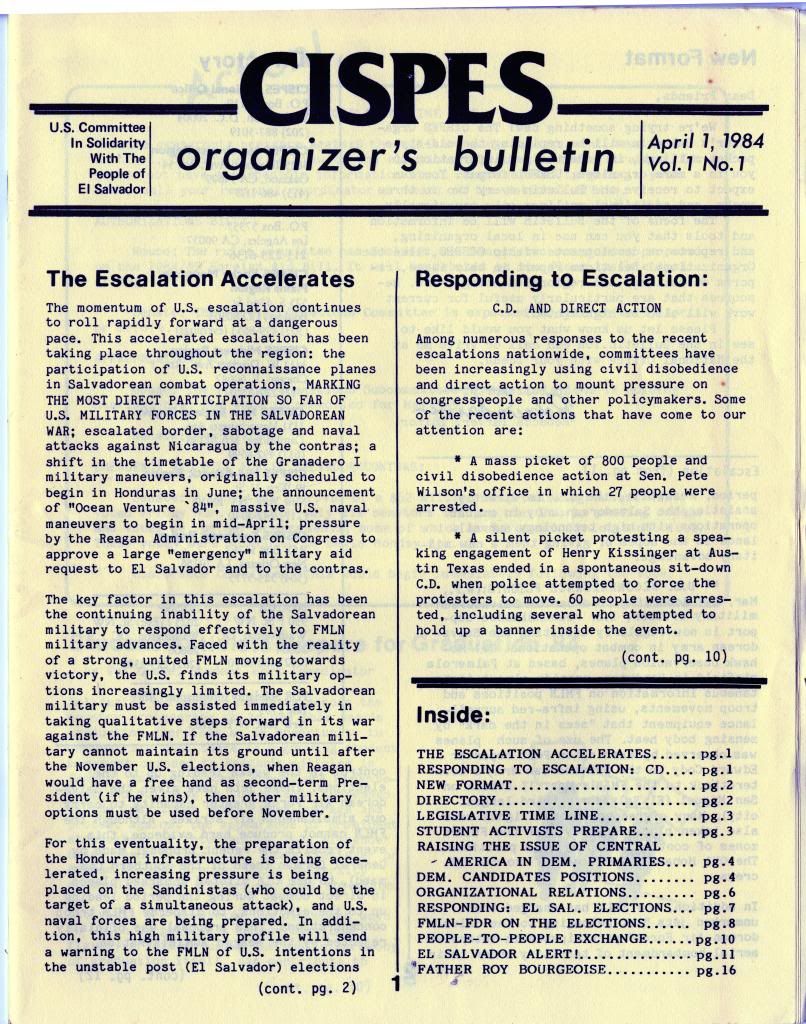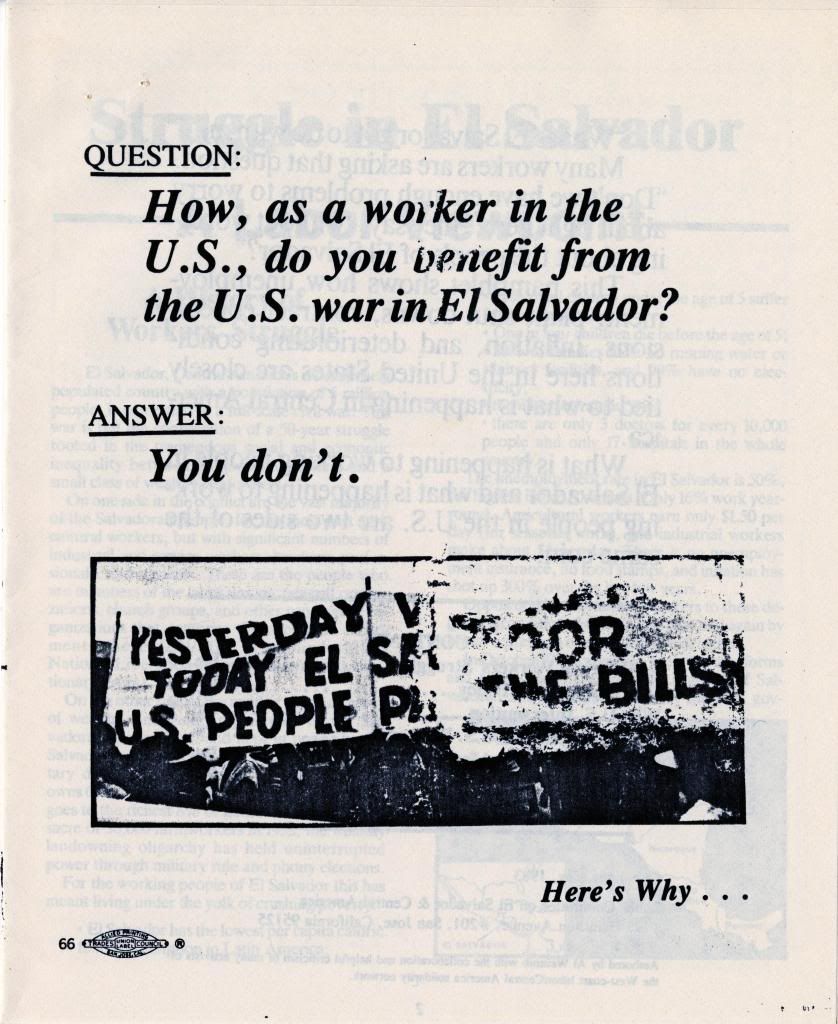 Found in the Archives is a recurring series of crazy cool stuff found in the Monroe Library's Special Collections & Archives.