London History
The world's attention has been on London this week for the birth of the newest member of the royal family. What better way to celebrate than with some historical London books from Special Collections and Archives!
John Stow's Survey of London is perhaps the most famous of our London related holdings. Originally published in 1598, the Survey provides a history of the city and a tour through it's many wards. Stow's book was revised and updated many times through the years. Special Collections and Archives holds a copy of the 1618 edition. (The University of Victoria, Canada has a helpful overview of Stow's magnum opus here.)
Anecdotes on the Manners and Customs of London During the Eighteenth Century by James P. Malcom was published in 1808, and a first edition can be found in Special Collections and Archives. The subtitle promises the "charities, depravities, dresses and amusements of the citizens of London during that period." The University of Toronto has made the entire book available online in their digital archive, found here.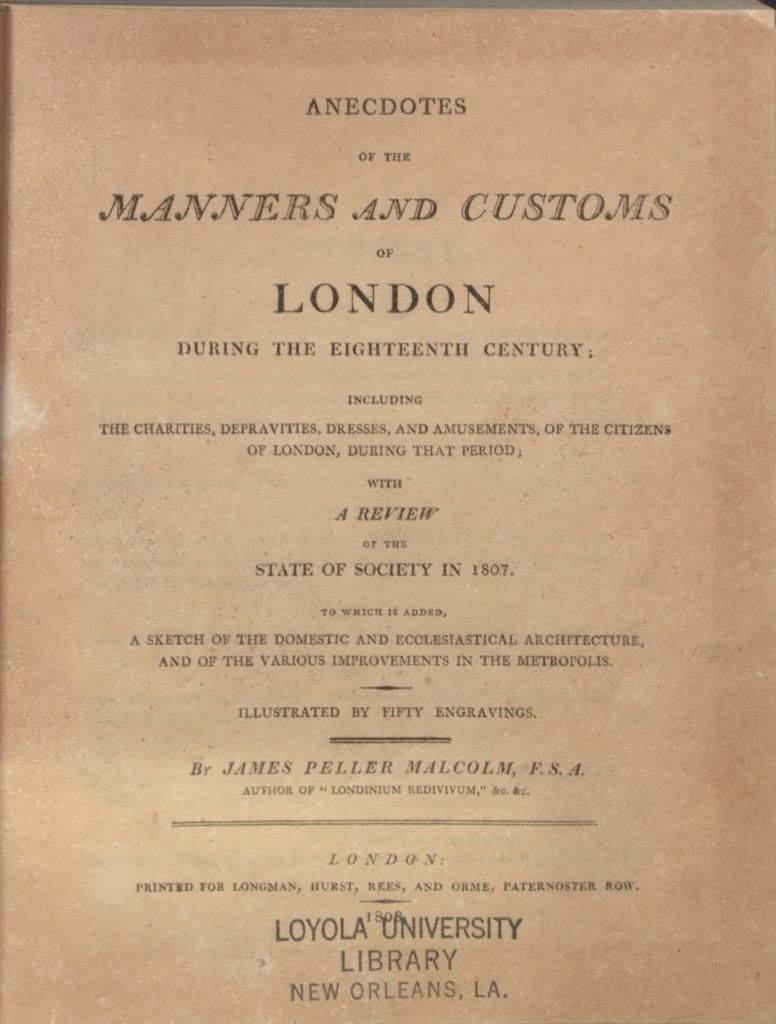 Bonus video: The Folger Shakespeare Library's short video on Stow's Survey of London and its legacy.
Found in the Archives is a recurring series of crazy cool stuff found in the Monroe Library's Special Collections & Archives.