Summer School, 1943
Summer classes are underway here at Loyola. From the online trove of Loyola's Bulletins and Course Catalogs, comes a reminder of summer seventy years ago.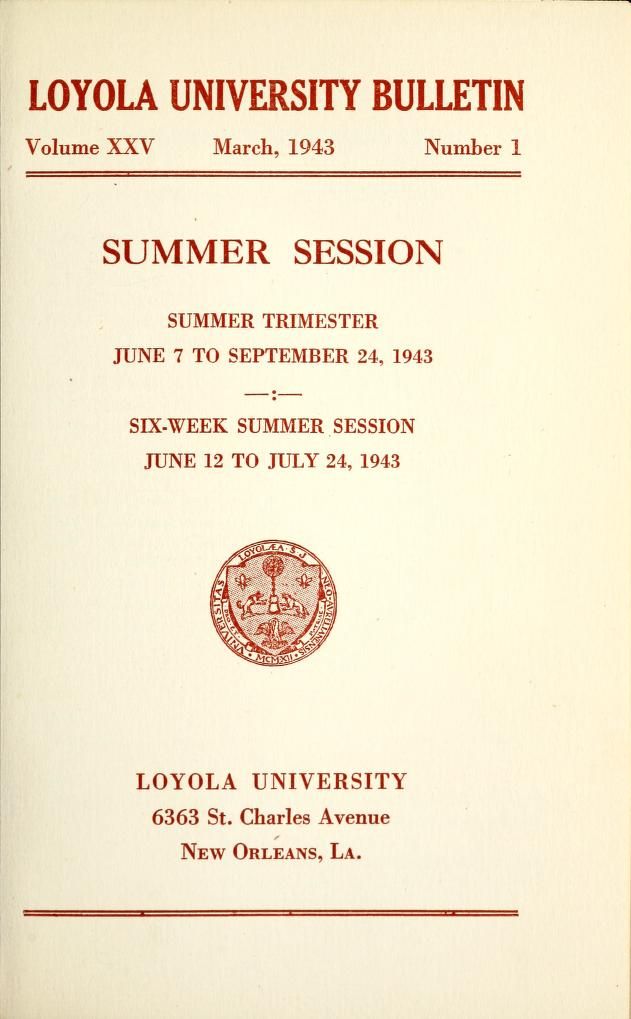 The basic fee for the summer session of 1943 was $90, with additional fees required for some courses. Courses were offered in a variety of disciplines including courses on zoology, classical poetry, accounting, physical education, newspaper reporting, physics and a timely history course titled "The American Way of Life" :
Indeed, the war in Europe was very much in the forefront. The Bulletin states that: "The primary reason for the continued existence and operation of the University during the war crisis is to promote the war on the educational front." From our vantage point in history we know that war would dominate American life, and life on Loyola's campus, for years to come.
Found in the Archives is a recurring series of crazy cool stuff found in the Monroe Library's Special Collections & Archives.