Dental Seal
A recent donation arrived in Special Collections: the hand painted seal of the E.A. Gammard Pre-Dental Society.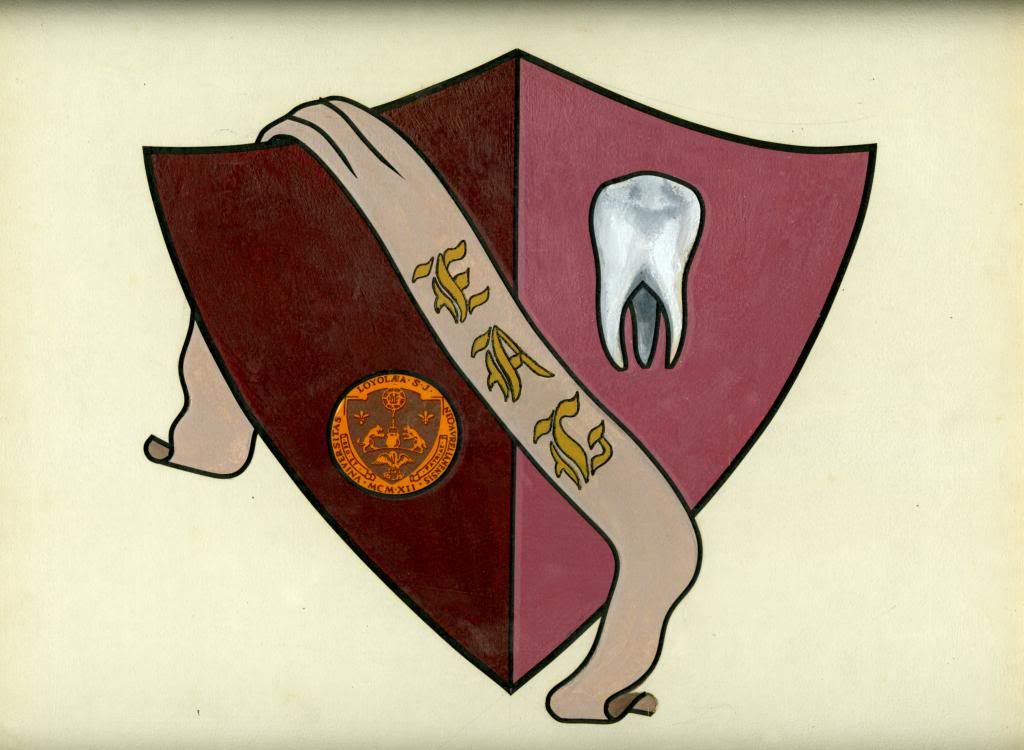 The society was founded in 1946 to promote relations among pre-dental students. Pictured below, the quite dapper 1968 E.A. Gammard Society, as seen in The Wolf.
Found in the Archives is a recurring series of crazy cool stuff found in the Monroe Library's Special Collections & Archives.