Wednesday, August 31st, 2016
Over the years Loyola has has a variety of computer systems, including this IBM 1620 Data Processing System. The 1620, considered to be a small, affordable model, was manufactured by IBM between 1959-1970, during which time 2,000 were produced.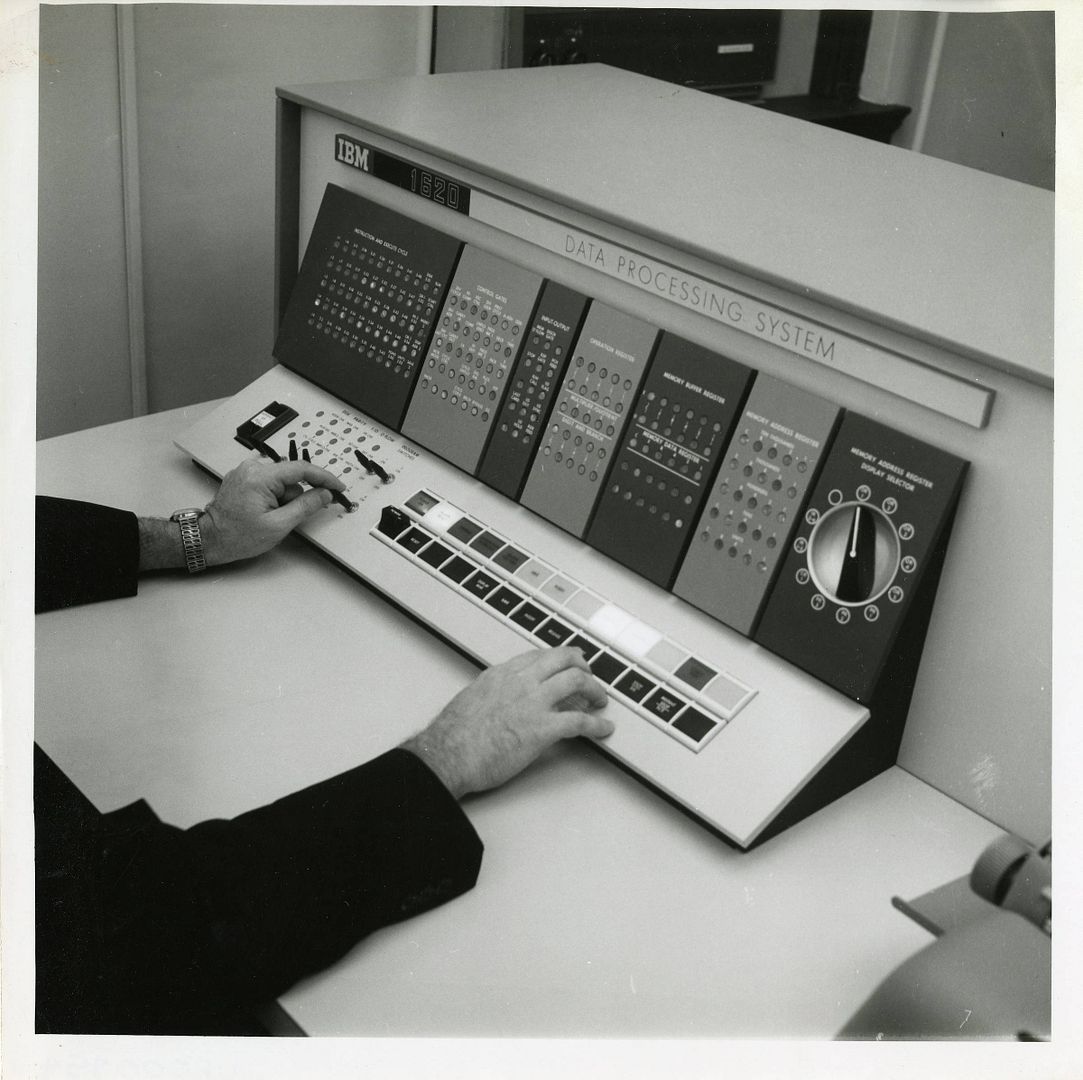 Check out the IBM 1620 in action in the 1966 film The Story of Technology:
I.T.U. – Story of Technology – 1966 from Linotype: The Film on Vimeo.
Found in the Archives is a recurring series of crazy cool stuff found in the Monroe Library's Special Collections & Archives.