Thursday, March 31st, 2016
Forty-eight years ago this week, Loyola's campus was a-buzz with activity.
As we are today, the nation, and the campus, were focused on presidential politics. President Lyndon Johnson had just announced he would not seek another term in office. The Maroon reported that, in a visit arranged by Tulane and Loyola students, Robert F. Kennedy would be speaking at Tulane's campus. (Kennedy would be assassinated at a campaign event in California one month later.)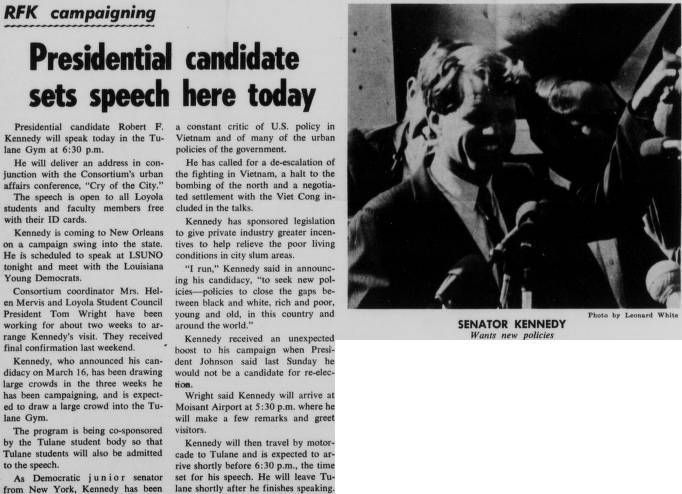 Multiple Maroon articles reported on the campus fall-out of the enrollment of an undercover New Orleans police department narcotics officer.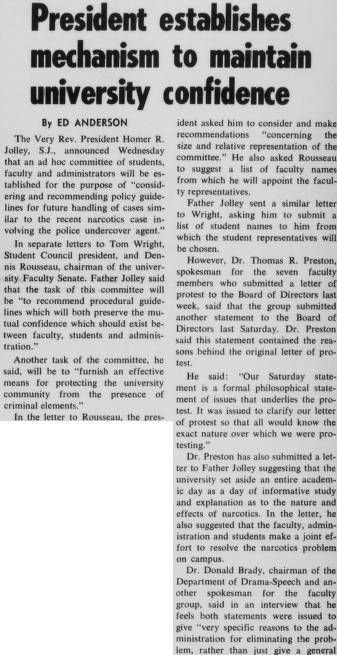 Edgar "Dooky" Chase was the first African-American student to be elected to Loyola's Student Council.
In entertainment news, The Beach Boys and Buffalo Springfield were about to play on campus.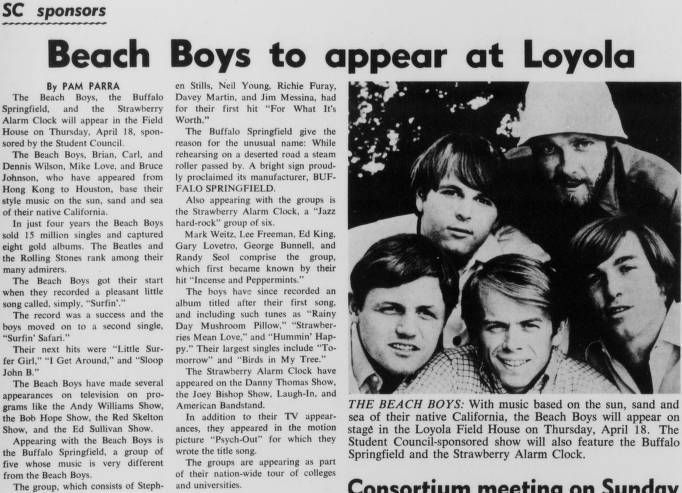 Check out more of what was happening on campus any year in Special Collections & Archives or The Maroon archives online.
Bonus video: Buffalo Springfield, live!