Friday, February 27th, 2015
Mardi Gras is over and now we all have to return to our regular lives. There is no longer an excuse to party in the streets of New Orleans or is there? Fortunately, the residents of New Orleans cannot survive too long without another excuse to dance, party, and have amazing food. The New Orleans Jazz and Heritage Festival gives New Orleanians the perfect opportunity to indulge in all of these things once again. In 1970 the first Jazz Festival kicked off in Congo Square. Believe it or not, only 50 people were in attendance, according to Michael P. Smith and Allison Miner's "Jazz Fest Memories". This memoir focuses on the life of Allison Miner, one of the festival's founders, and her experience watching Jazz Fest progress year after year. She includes a multitude of photographs from the festival over the years. She highlights artist such as Stevie Wonder, Willie Nelson, and Gladys Knight (below). Mark your calenders wolfpack. This year's Jazz Fest starts April 24th! Unfortunately, Jazz Fest occurs extremely close to final exams, but is that going to stop Loyola students? Did Mardi Gras? Why not have a little fun before you have spend a week imprisoned in the library? A little advice for first time goers: In previous years it has rained a lot during the festival. Wear a rain coat and rain boots and party on! Or do are these past attendees did and embrace the mud (below).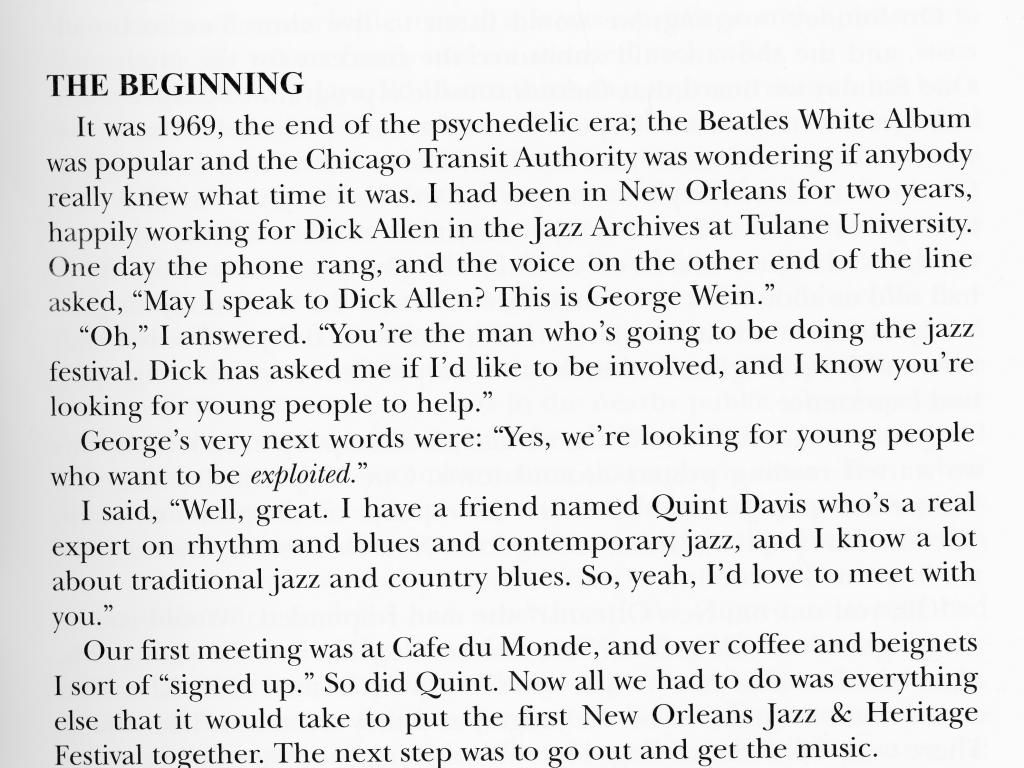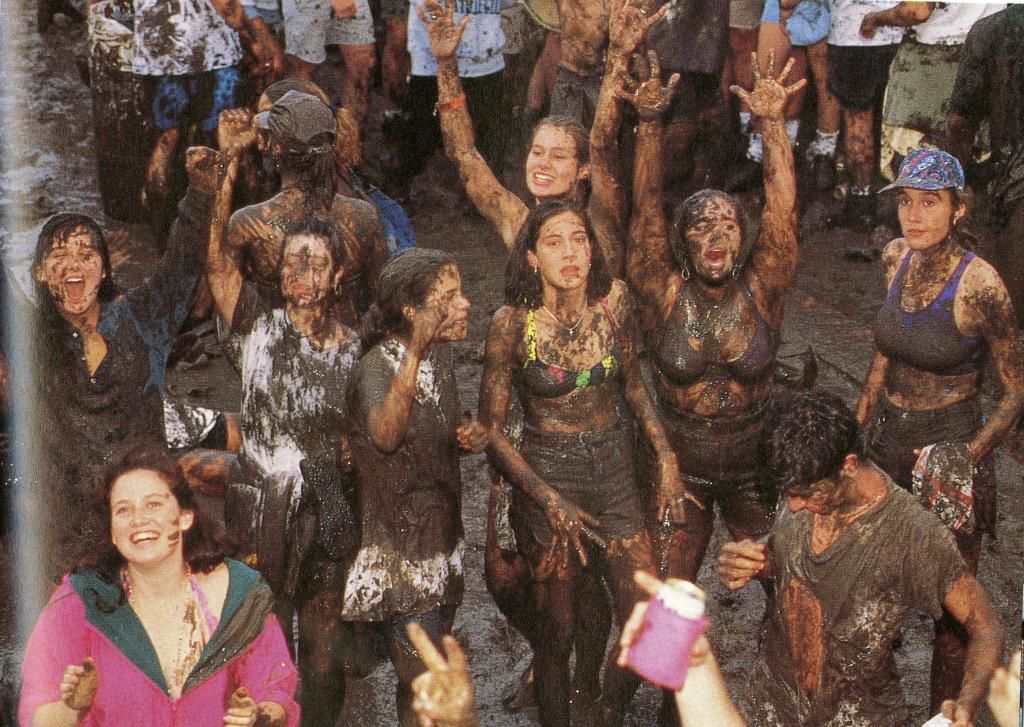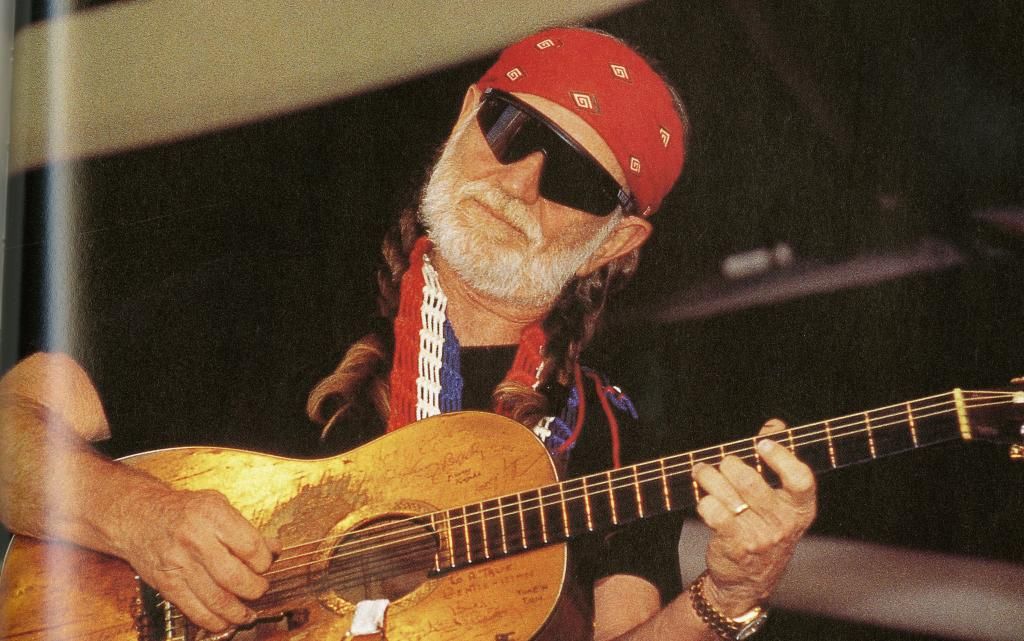 Nelson (above)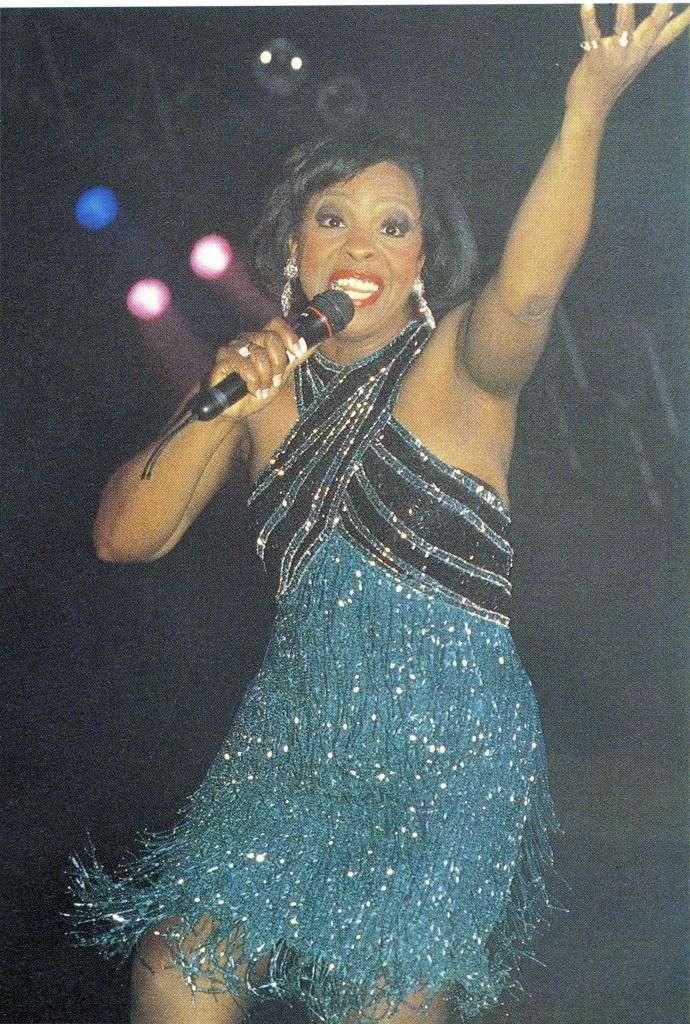 Knight (above)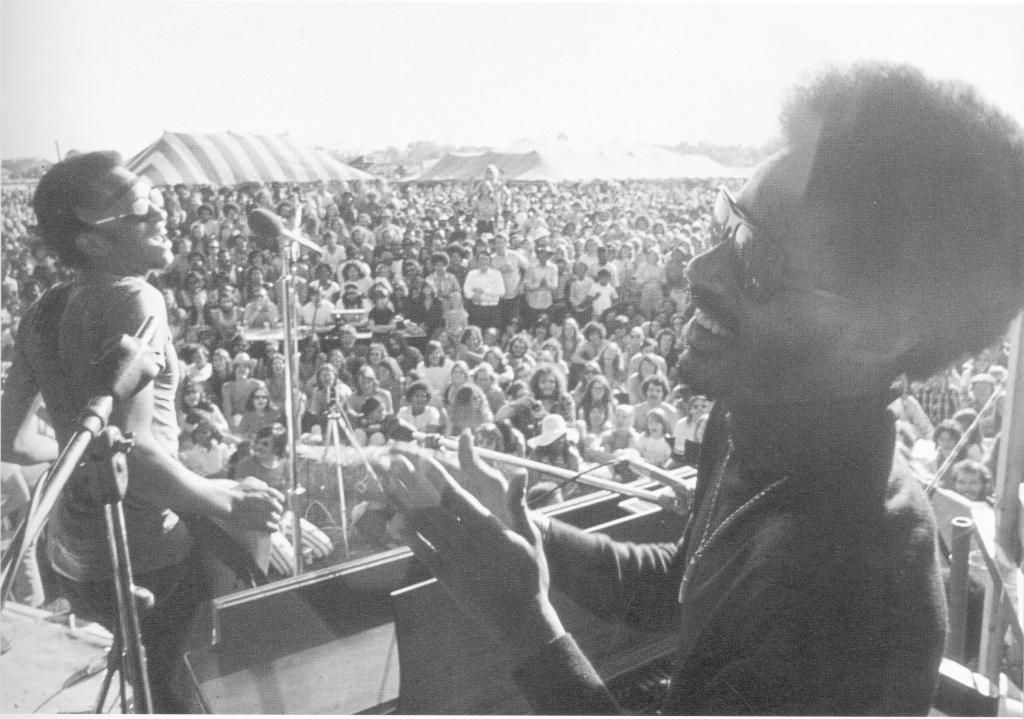 Wonder (above)
To view the book mentioned in this blog post and other books about the history of music in New Orleans, visit Special Collections and Archives on the 3rd Floor of the Monroe Library .
Blog post by Nydia Araya, a Special Collections work study student.
Found in the Archives is a recurring series of crazy cool stuff found in the Monroe Library's Special Collections & Archives.