Friday, November 22nd, 2013
Today marks the 50th anniversary of the assassination of President John F. Kennedy in Dallas, Texas. Aspects of Loyola's reaction to that horrific event can be found in first edition of The Maroon published after the assassination (December 6, 1963).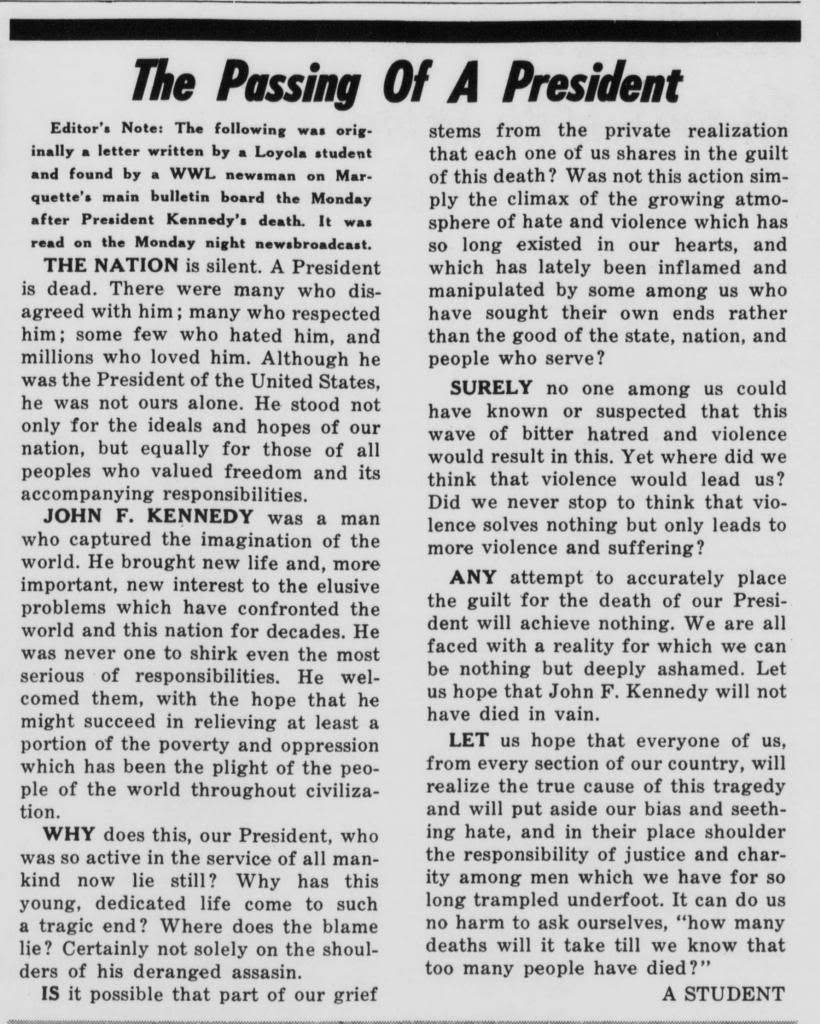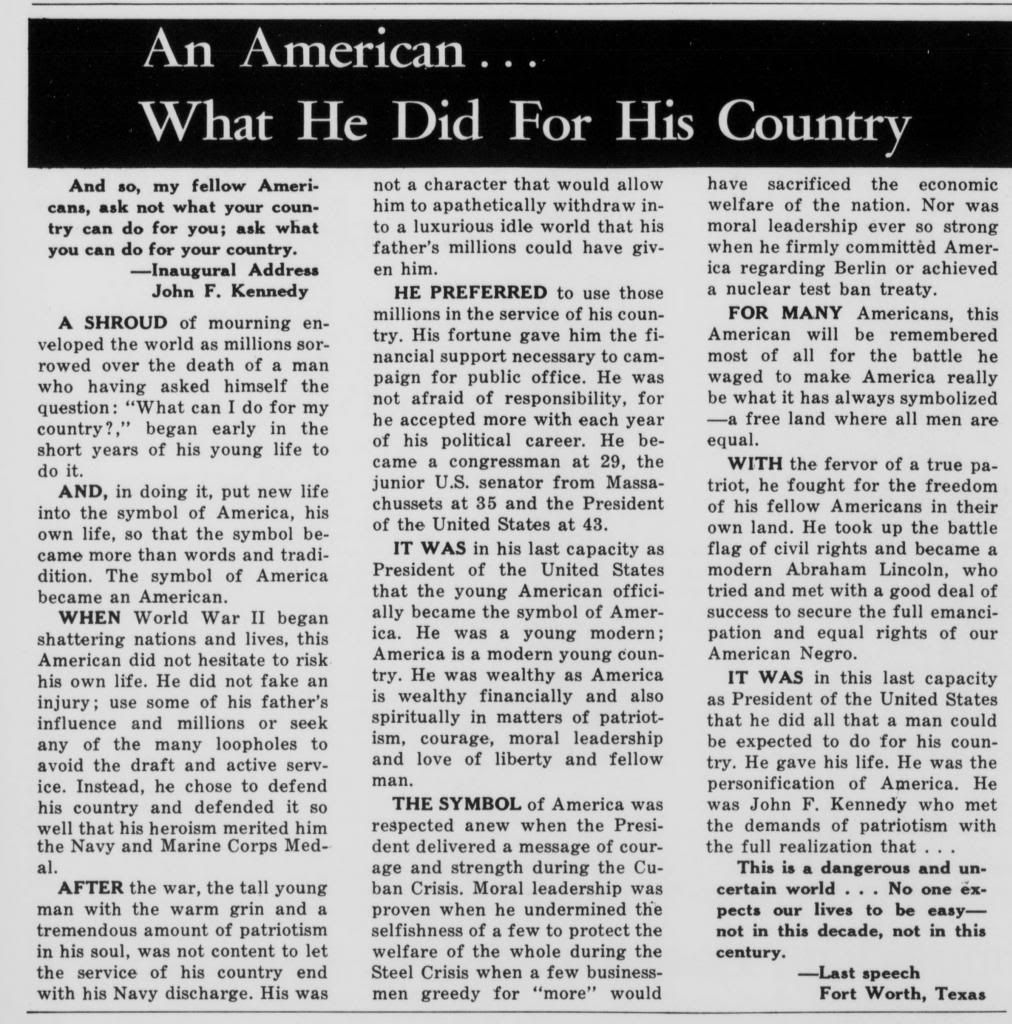 Found in the Archives is a recurring series of crazy cool stuff found in the Monroe Library's Special Collections & Archives.