Tuesday, November 4th, 2014
In this election day edition of Found in the Archives we take a look at My First Days in the White House.
Many people dream of becoming President of the United States, but few write a detailed "account" of their first 100 days in office before they announce their candidacy. Huey P. Long did.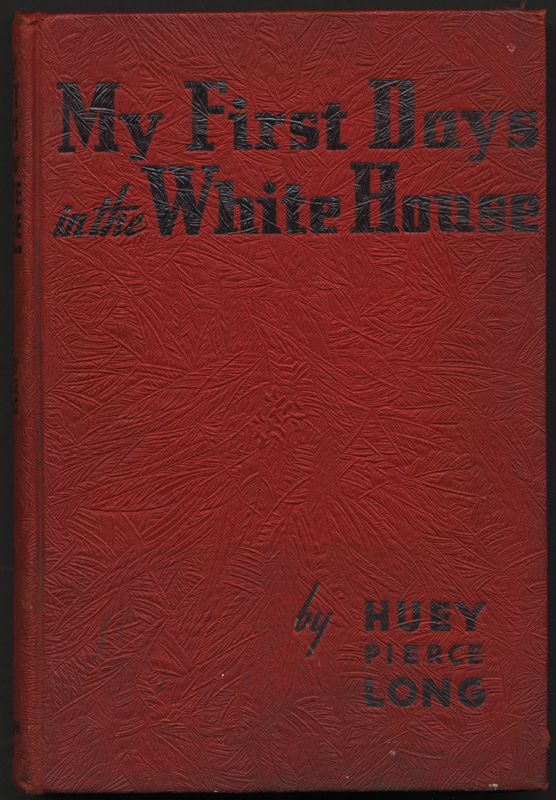 At the time of his assassination, Long was serving as a United States Senator from Louisiana, after having served as Louisiana's Governor from 1928-1932.  Widely considered to be a potential candidate in the 1936 Presidential elections, Long had penned his imaginings and the volume was quickly published after his death in September 1935. The forward reads:
This volume is presented as a prophecy by its Author, the late Huey Pierce Long, wherein he endeavored to portray what he would have done had he become President and how he would have conducted the national government; setting forth his impressions of what he believed would be the reaction of the people referred to and the public, generally.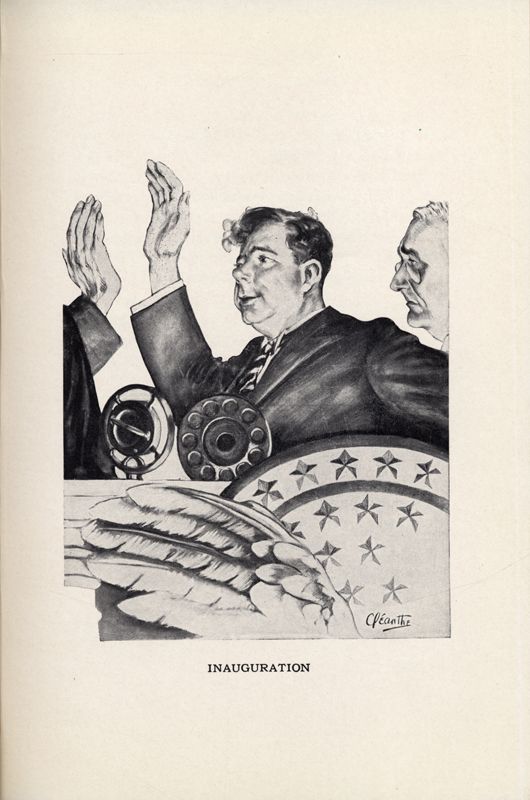 In the book Long imagines detailed conversations between himself and many prominent figures as he cajoles them into joining his cabinet and realizing his vision.  In the passage below John D. Rockefeller Jr. joins the team.
Turning to Aldrich, I inquired:
"Do you believe Mr. Rockefeller would accept the chairmanship of a committee of business men, bankers and industrialists to draft me a plan to carry out my Share Our Wealth program?"
"I believe so, Mr. President," replied Aldrich, "But I should like to confirm that by telephone."
I indicated the telephone on my desk.
"Call him now," I said.
In a few minutes Aldrich was relating our conversation to John D. Rockefeller, Jr., at his home in New York City. From his replies it was obvious that Mr. Rockefeller was accepting the chairmanship. When Aldrich hung up the phone, he turned around and said:
"Mr. President, Mr. Rockefeller will serve as chairman of your committee."
"That's fine," I said. "His services will allay fear throughout the business world."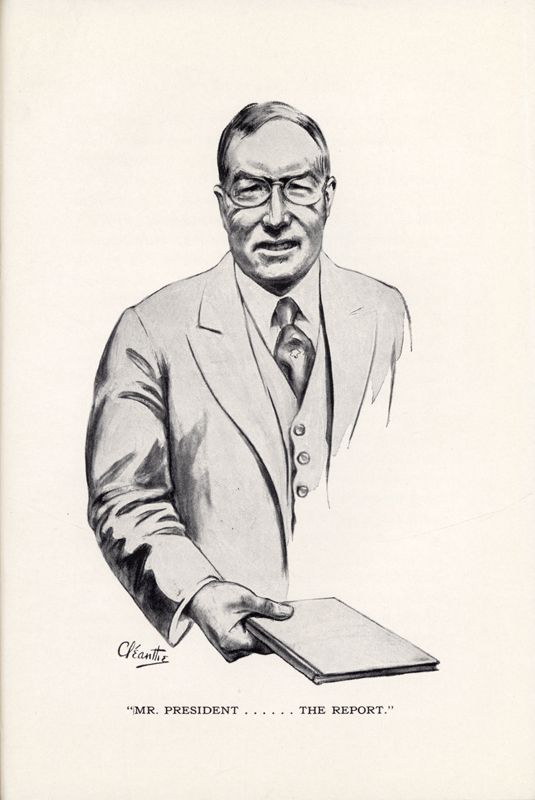 The volume features many triumphant illustrations by Cléanthe, picturing the Presidency that never was: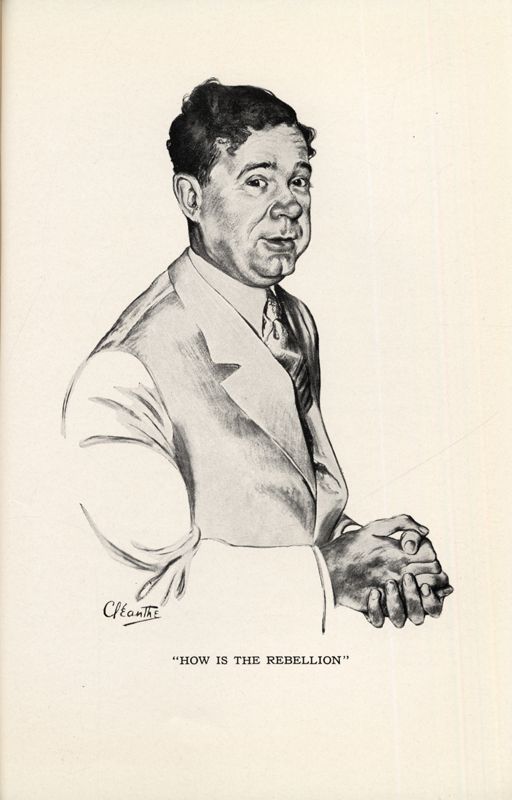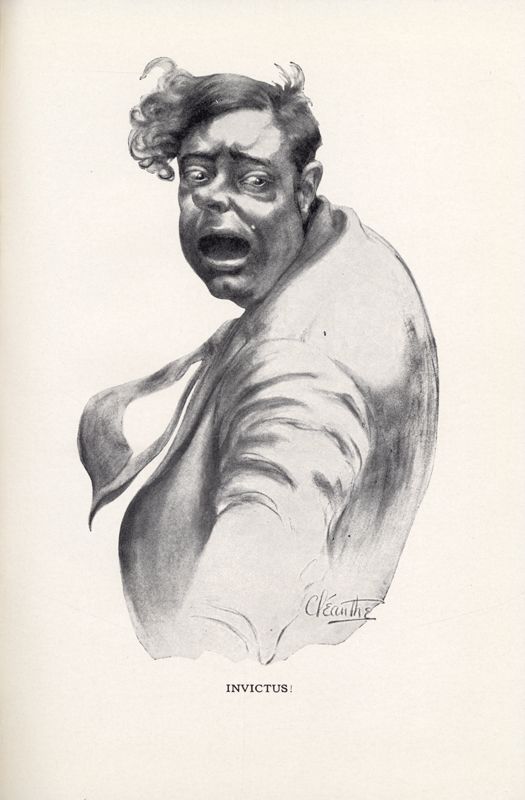 My First Days in the White House is available for research Monday – Friday, 9:00-4:30 at the Monroe Library Special Collections & Archives.
Found in the Archives is a recurring series of crazy cool stuff found in the Monroe Library's Special Collections & Archives.