Thursday, August 13th, 2015
Thirty years ago Loyola students were preparing for the beginning of classes on a campus both familiar and different than today's.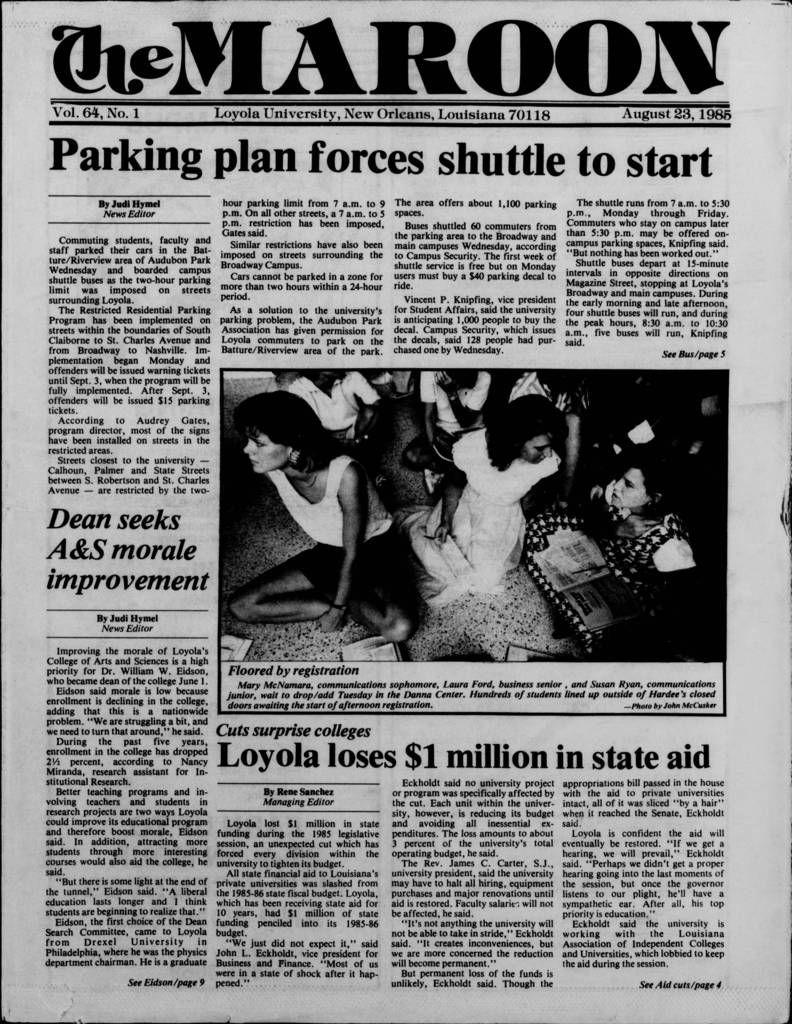 The Rec Plex/parking garage was still just a dream.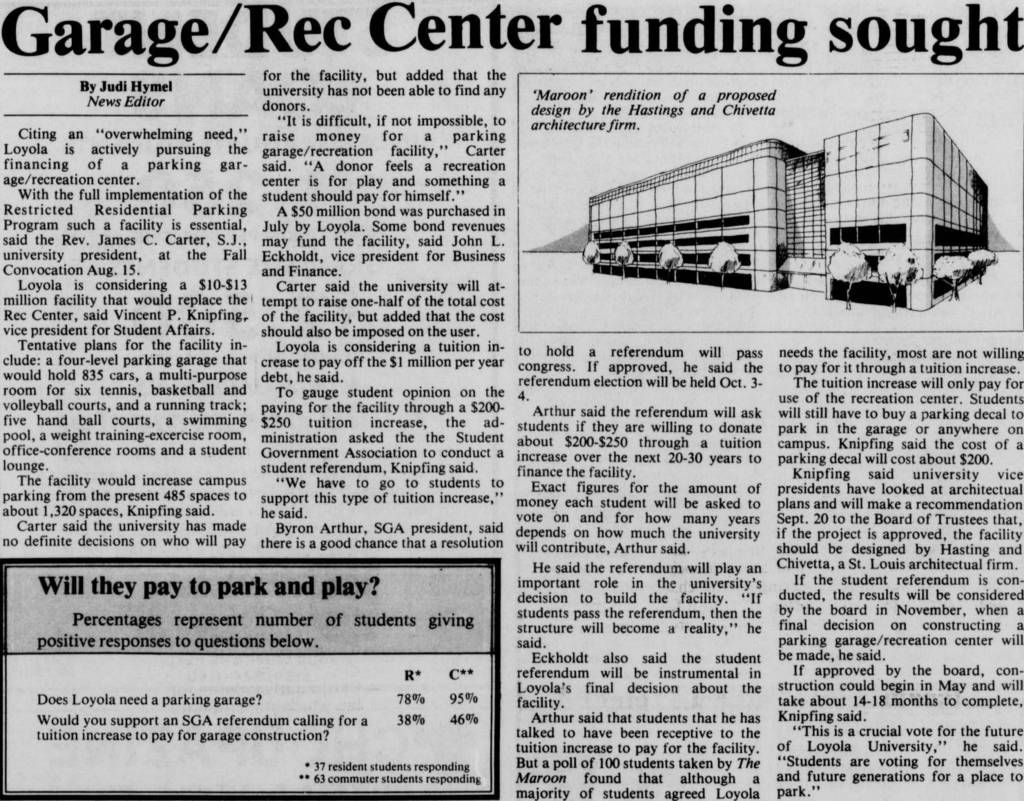 Despite the parking crisis that forced the first of the Loyola shuttle buses to begin rolling, there was a lot to do on campus. "Raiders of the Lost Ark" or Harry Connick, anyone?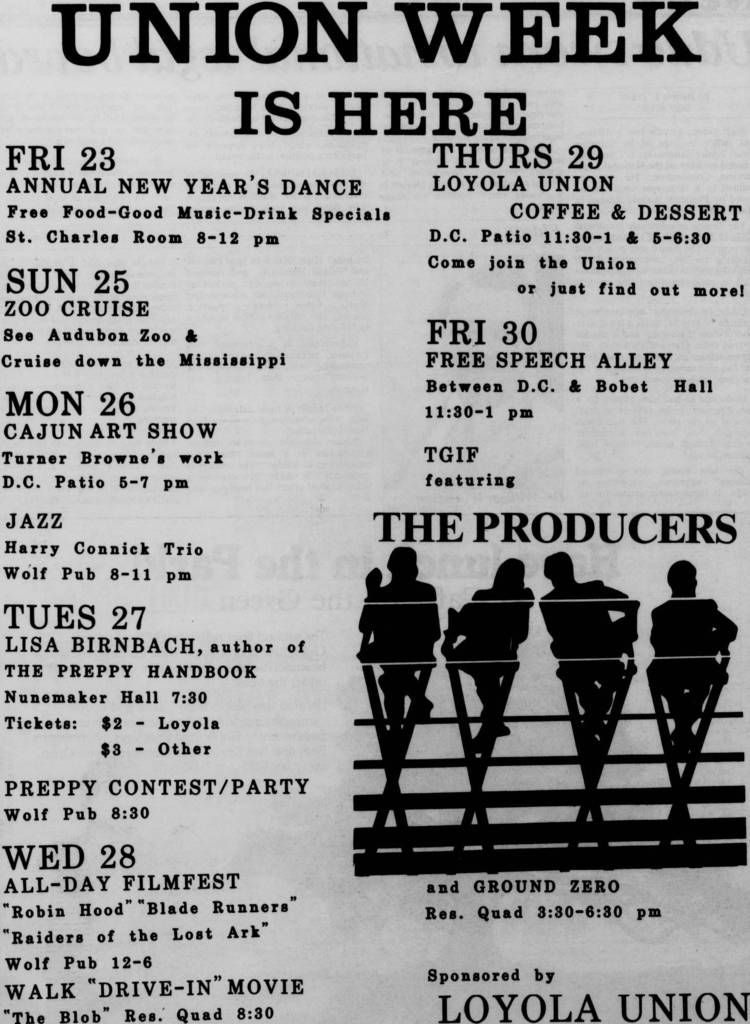 And,  as always at this time of year, there was the ever present heat, humidity and sweat. For one student, at least, this was cause to ruminate after time studying abroad.
See more of Loyola's past in Special Collections & Archives in the Monroe Library or online!
Found in the Archives is a recurring series of crazy cool stuff found in the Monroe Library's Special Collections & Archives.